This is a Sponsored post written by me on behalf of FrogTape brand painter's tape for SocialSpark. All opinions are 100% mine.
Have you guys seen the new Frog Tape® Shape Tape™? It's just as fab as their normal painters tape, but it comes in fun patterns – it's such a cool product. I immediately thought of 101 million things I could jazz up easily with it, but the wave tape really caught my eye.
Little man totally ruined his original canvas growth chart by ripping it off the wall during "nap time" (I use the term nap loosely…). I had been planning to make a new one for him on a piece of scrap wood (nailing it securely to the wall this time) and the wave shape was going to be perfect for the nautical vibe in his room. Isn't it fun?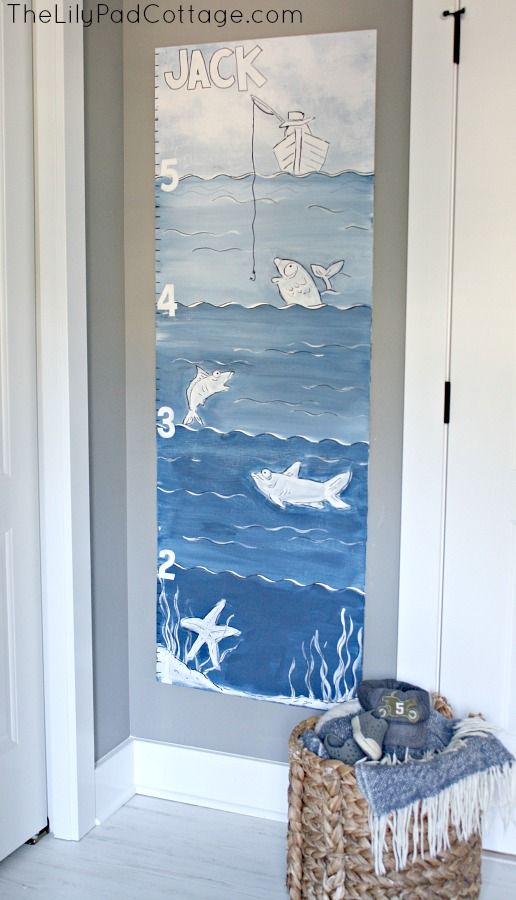 First I got a 5 ft x 2 ft piece of lightweight plywood (I happened to have a scrap piece this size, but you could easily have one cut at your local hardware store) and painted it white.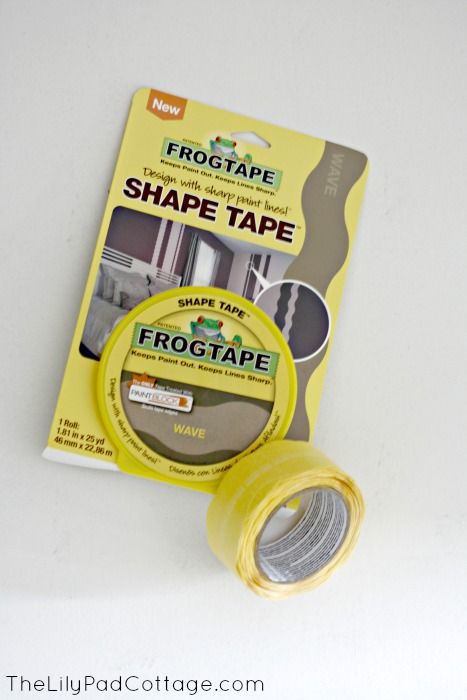 Next I decided on my design, I wanted to make an ocean/fishing scene, so I used the Shape Tape™ to tape off different "depths" of the ocean. This was so fast and easy, not having to painstaikinly draw out all the waves was awesome. It only took me about 10 minutes to make all the waves.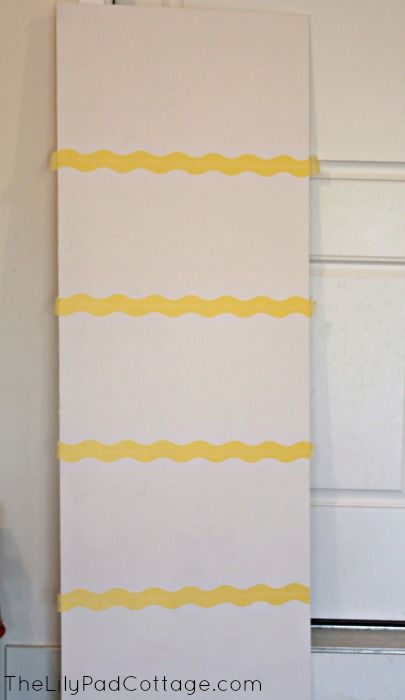 I then painted it with sort of an ombre effect, making each layer lighter like the ocean's depths. I did this by just adding a litte water to my blue paint (just regular craft paint). This is where the Shape Tape™ really impressed me – it totally held up with no bleeding even with really watery paint! It has this cool PaintBlock® Technology that reacts with the water in paint to instantly form a barrier, which means no more bleeding paint lines.
It comes with a paper backing on it that you just peel off. Place your tape down and run your credit card (or other flat object) along it to really lock it in. I went ahead and painted over it and then peeled it off, it came out perfect!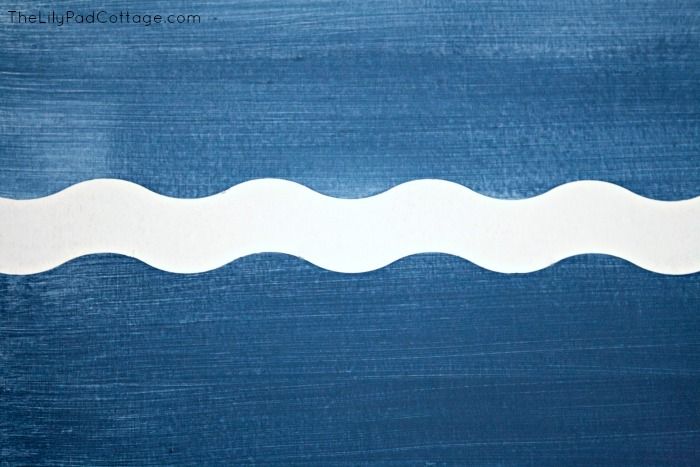 You'll notice that I have a few different lines to create a wavy look. That's the fun of the tape, I let the paint dry and kept adding more layers! I placed little pieces of tape all over the wood to create thin waves.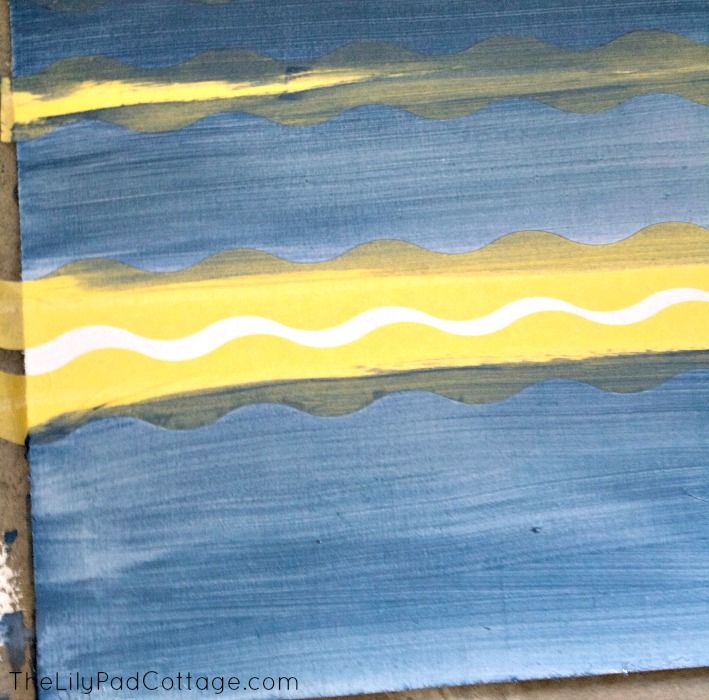 I even placed it randomly at the bottom to create the sea weed. The possibilities are really endless with this stuff! It comes in Chevron and Scallop patterns too, I'm definitely going to try them all.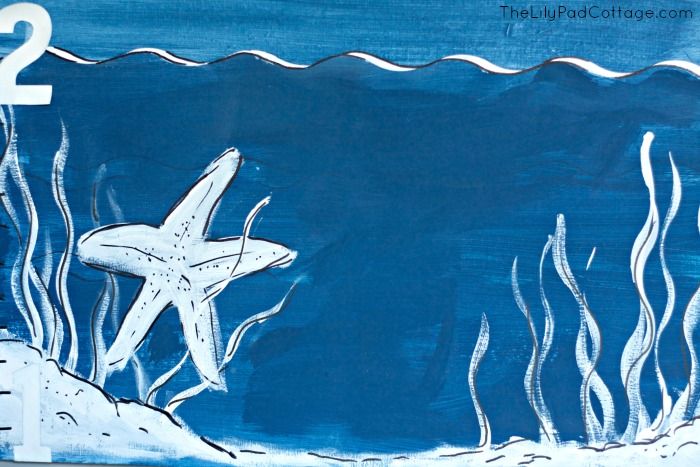 I again used regular craft paint to add these fun fish and the little guy in the boat. Even if you aren't super artisitic fish are about the easiest thing to paint.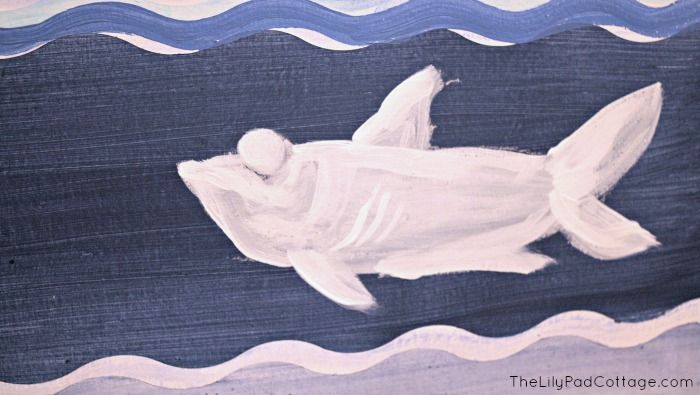 I like to use a black permanent marker to add in more details and make them look a litte cartoony (way easier then trying to do detail work with a tiny paint brush).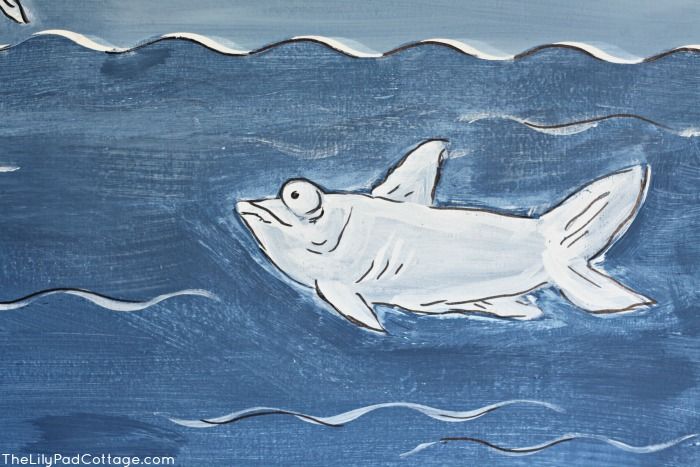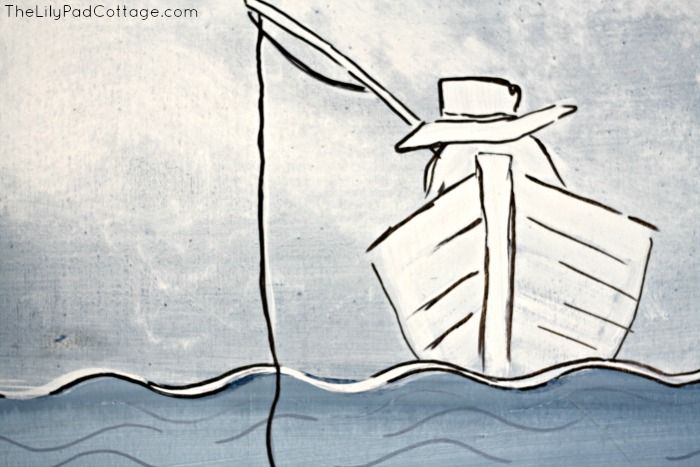 I bought some sticker numbers to add to the side and made little dash marks every inch. Make sure to hang your growth chart a foot above the floor to get an accurate measurement, I totally spaced on this the first time around and just hung it where it looked good – oh duh, now little man is only 1 foot and half tall ha!
It fits right in his big boy room and he loves his fishy friends!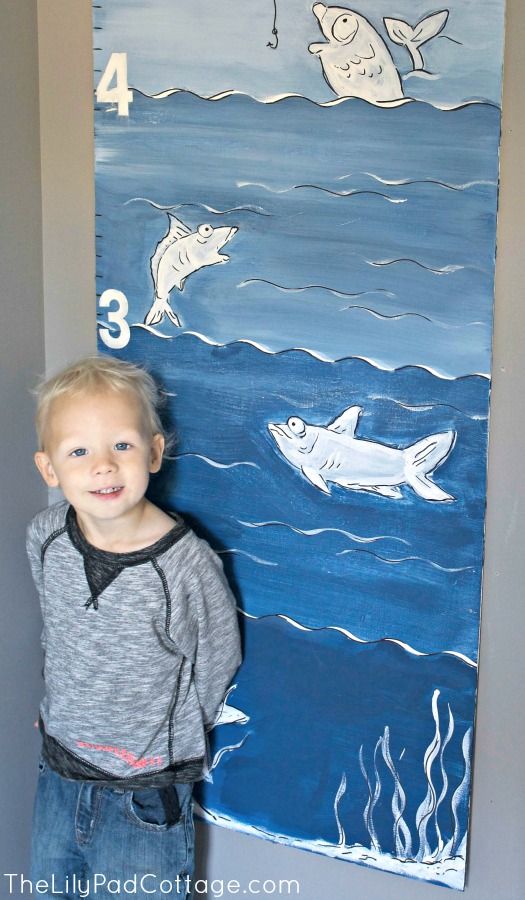 For more inspiration be sure to follow Frog Tape® on twitter @FrogTape or check out this great video to see all the fun ways you can use shape tape.